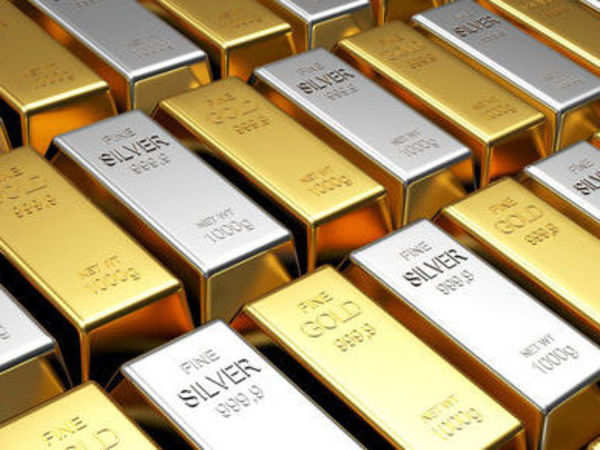 To successfully buy and sell gold at the best price you need to understand the ins and outs of the precious metals markets. Investors look at other things and often neglect looking at silver. Understanding silver as a tool can be useful, especially when considering the gold–silver ratio.
There are different types of precious metals. You can explore a lot of these and what buying any of them will mean for you. Most investors stick with gold because it is not a complicated precious metal to understand. Gold is often lauded as the best way to hedge wealth. Compared to silver, gold is more expensive than silver. As a seller of either gold or silver, it is important to understand the correlation between the two precious metals. Gold dealers have created their own way to measure the relative performance of both gold and silver.  They use the gold/ silver ratio. This is an indication of how much silver is needed to buy a single ounce of gold. So, if the ratio is 80-to-1, it means you need 80 ounces of silver to purchase a troy-ounce of gold. If you are thinking of buying silver, it might be helpful for you to know what gold is doing in the markets.
How Does The Ratio Work?
Knowing there is a gold-silver ratio is only one aspect of the equation. Figuring out how it works and can be used to one's advantage is an entirely different ball game. The gold-silver ratio is influenced by many factors, including economic distress and political uncertainty.
Knowing about the gold-silver ratio is one thing, knowing how to use it when you want to buy or sell silver is another. There are various factors that affect the ratio that you will need to consider.
Consider the following:
When gold increases faster than the price of silver – the gold-silver ratio increases
If silver decreases quicker than gold the ratio will go up
If Silver price rises quicker than gold, the ratio will go up
Given how the market performs, gold always comes up better than silver. The ratio will always seem to favour gold. At its peak, the ratio has reached 121 and as the ratio kept going up the price of silver kept declining. The lowest level that the ratio has been in the last century is around 40. For most of the time the ratio has stuck around 75 and 80, but it is always fluctuating.
Which Precious Metal should you Buy and when?
Now that you know a little about the gold-silver ratio, you need to know how to incorporate it into your decision to buy or sell silver.
From the three scenarios previously mentioned above one could say:
Buy gold and sell silver when the ratio is going up, sell your precious metals.
Knowing and understanding the gold-silver ratio can help you make an informed decision about your silver. However, there are other indicators to watch, financial markets can flip on a dime. The ration happens to be the biggest tool you can use.